External Transfers
Get your money to where you need it faster with External Transfers! 
Available in Online Banking and your Mobile App
Easy steps to faster transfer:
1.  From the side menu (3 lines on the top left) select transfer
2. Select +Add External Transfer Account - You will be prompted to enter your password for security
3. Enter the name, routing number and account number of your account at another credit union, bank or lender
Once you submit the information, we will send 2 Micro Deposits* (under $1.00) to the account you entered. Once you receive these deposits, return to your transfers and enter the amounts. Once verified, your external account is ready to transfer to at any time. 
Transfers submitted before 1:00 PST on business days will be sent same day. Transfers submitted after 1:00 PST or on a non-business day will be sent the following business day. Daily transfer limit is $2,500.00.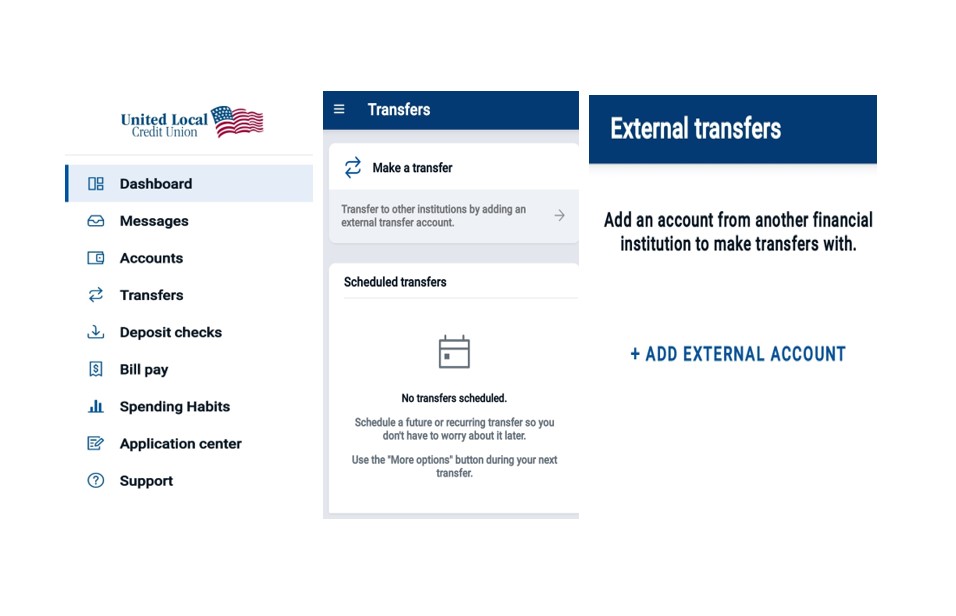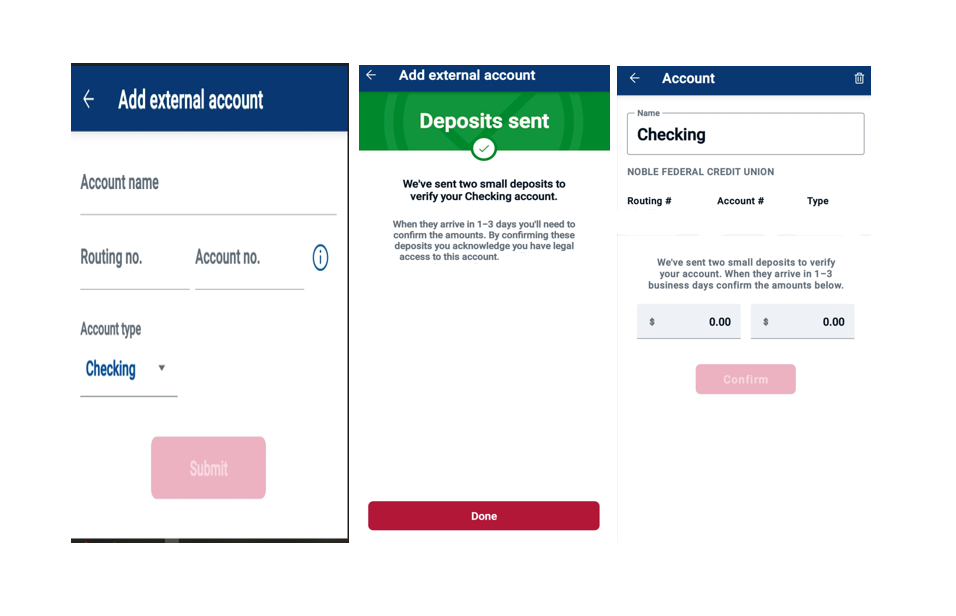 *Micro Deposits will be debited back from the account on the same day as they are deposited. Please ensure any account you are adding for external transfers are in good standing and have available funds.